Liz Gilthorpe, President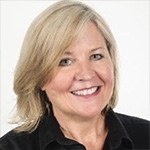 Liz started her insurance career with Wawanesa Canada as a claims assistant, from there she moved to TD Meloche Monnex as a claims adjuster. From there she moved back to Dublin Ireland where she has worked with some of the largest global insurance companies on the casualty side. She returned to Canada and worked as a casualty claims manager with Zurich Insurance, Director of Risk Management & Insurance for Sears Canada and National Claims Manager of Cumis Insurance. Liz also ventured into business development within the restoration industry. As the President, Liz wears the most hats. Not literally, of course, but as the primary go to, she must be aware of many perspectives in order to ensure we are the best at what we do.
Jonathan Pinkerton, VP Business Development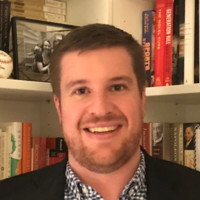 An insurance professional with 9 years experience as a broker, business development management and client service.
As VP of Business Development with My Insurance Recruiter, my focus is to bring insurance leaders and insurance professionals together.
Rachel Li Hoevenaars, VP Underwriting & Risk Management Division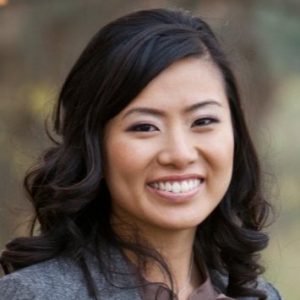 Rachel brings over 8 years of successful commercial and personal lines experience as a underwriter with National and International Insurers, such as Economical Insurance and Intact Insurance. She was a major contributor to growth in her department and was part of the training team for new hires. Looking for a new challenge, Rachel moved into a Risk Management position with Sears Canada for over 5 years, where she managed business continuity planning, risk assessment and was an integral part in the management of corporate insurance policies, risk control and implemented risk management programs. Rachel has a reputation for giving her all to everything she does, she exudes enthusiasm and warmth. She is an integral part of our team, bringing her fun sense of humour and ability to think outside the box ideas to us.
Sue Warner, CAIB, Vice President, Broker Services

Sue is our Broker guru! She is RIBO and CAIB accredited team member. She has wonderful personal and commercial lines experience. She has delivered superior customer service to Clients and Candidates for over 30 years. She brings all of this to her recruiting career and our team. She excels at making you feel listened to and understood. She takes the time to get to know you, she values relationships with her Candidates and her Clients. She understands everything from A to Z in the life of a broker. This is so valuable to our team, to have such an experienced broker that understands what it is "walk in your shoes" Apart from loving insurance, Sue also loves her animals, she devotes her spare time to taking care of her pets, 5K walks with her dog Zeus every morning! What a great way to start your day! Sue lives in the Durham Region with her husband. She is a terrific asset to our team.
Linda Banks – Executive Recruiter, Broker Services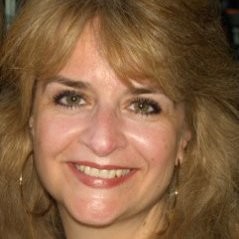 Linda has over 25 years working as an insurance broker mainly in commercial insurance. She excels in finding solutions. She is proficient in gathering information which is critical to our business and is intuitive. She is a dedicated and flexible team player while showcasing communication and interpersonal skills. All aspects of her career to date has required daily critical thinking and has always made a point of rising to challenges in the workplace. Her enthusiasm and desire to work with you will shine through.
We have affiliations with the following Groups:
Insurance Brokers Association of Ontario (IBAO);
Insurance Institute of Canada (IIC);
Toronto Insurance Conference (TIC);
Toronto Insurance Women's Association (TIWA);
The Property Casualty Underwriters Club (PCUC)
The Professional Liability Underwriters Society (PLUS)